Latest News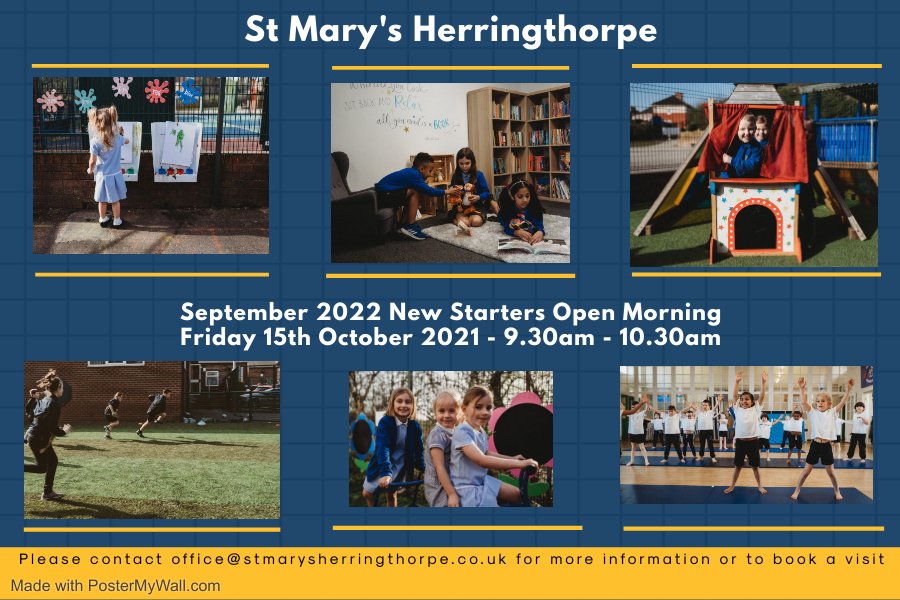 New Starters 2022 Open Morning
Friday 15th October 2021
9.30am - 10.30am
We are pleased to let you know that we will be holding our open morning for children who will be starting school in September 2022 on Friday 15th October. Come along and see our newly refurbished Foundation classroom, meet staff and see the learning environment with your child.
To book a place or if you have any question please email or phone the school office on 01709 361502.
We look forward to meeting you then.
-------------------------------------------------------------------------------------------------------------------------------------------------
2020.2021 Latest News
9th November 2020
New Parents for September 2021
Our new student council are currently working on a virtual tour of our school due to current circumstances not enabling us to have our usual parent information show round school. Please keep checking back but if you have any queries in the meantime please do not hesitate to contact school.
Thank you
5th March 2020
Parent Governor Elections March 2020
We currently have vacancies for parent governors and are seeking nominations for enthusiastic and committed parents or carers to join the governing board. There are no particular qualifications required for the role but and would welcome applications from parents with a wide range of knowledge and skills. The term of office for all governors is four years.
At St Mary's we always aim for positive and purposeful partnerships with parents, which undoubtedly bring important benefits to the pupils. One of the most significant ways you can help in promoting this aim is to volunteer to be a parent governor. The governing board's main tasks are to support the school, ensure that all pupils receive a high quality education and plan for future development and improvement.
Parent governors are welcomed as valued members of the team and play a vital role in ensuring the governing board is aware of the views of parents and the local community. We are confident that there are parents prepared to volunteer to take on this key role and give their time and commitment to help us continue to develop and improve the school's performance.
If you require any more information or for a nomination form please contact the school office.
4th March 2020
Coronavirus
Advice for all early years providers, schools and further education providers
The government is closely monitoring the spread of the Coronavirus and is taking action at home and abroad.
The overall risk of Coronavirus to the UK remains moderate. However we understand that people may be concerned where there are children, students or staff returning from or visiting China.
Public Health England and the Foreign Office have issued advice for anyone travelling to the area. This can be found at:
Latest information and advice can also be found at: https://www.gov.uk/coronavirus
Advice for parents/guardians
You should not be unduly worried about the possibility of your children catching the Coronavirus.
There is no reason why your children should not continue to attend their early years, school or further education setting as normal.
We recognise that some families or children may be planning to travel to China during the forthcoming half term period. If so, please refer to the FCO's latest travel advice via the link above.
What action you can take
A UK wide campaign has been launched to provide clear advice on how to slow the spread of Coronavirus.
Please help to support the campaign which promotes basic hygiene practices, such as regularly washing hands and always sneezing into a tissue, to stem the spread of viruses.