Today Year Six performed their gymnastic routine. They have worked so hard each week.
Production workshop! 21.6.19
Posted: Jun 23, 2019 by: admin on: Leavers 2019
Today half of the class were involved in a cricket tournament so the rest of the class used some time to help prepare for their end of year production! There were vital scenes painted and numerous props made and painted! It was a very busy workshop today!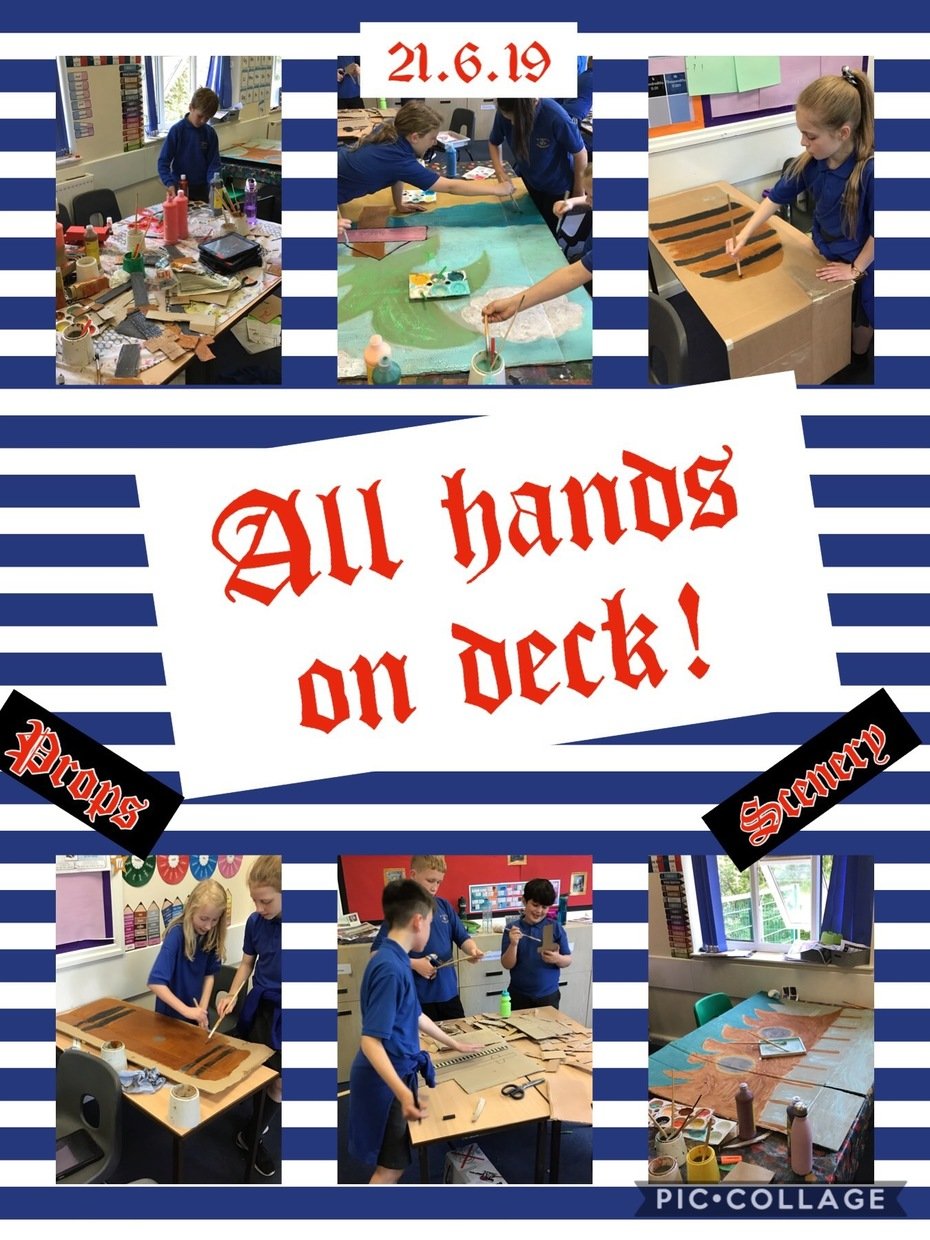 0 comments
No one commented yet.