Gift team-May procession at St Bede's
The views of a teacher on our Gift Day-January 2019
One of our children gives his views on the Gift Day!
January 2019- Here, one of our pupils evaluates their GIFT day at St Bernard's.
Learning community GIFT team day. January 2019.The GIFT team leaders gathered at St Bernard's gathered to work, learn and have fun together. The children planned and delivered a liturgy.
URC assembly
Posted: Nov 21, 2019 by: admin on: RE
A big thank you to URC for coming and delivering a very engaging assembly on promises. They roleplayed the story of how God kept his promise to Zechariah and Elizabeth by giving them a baby.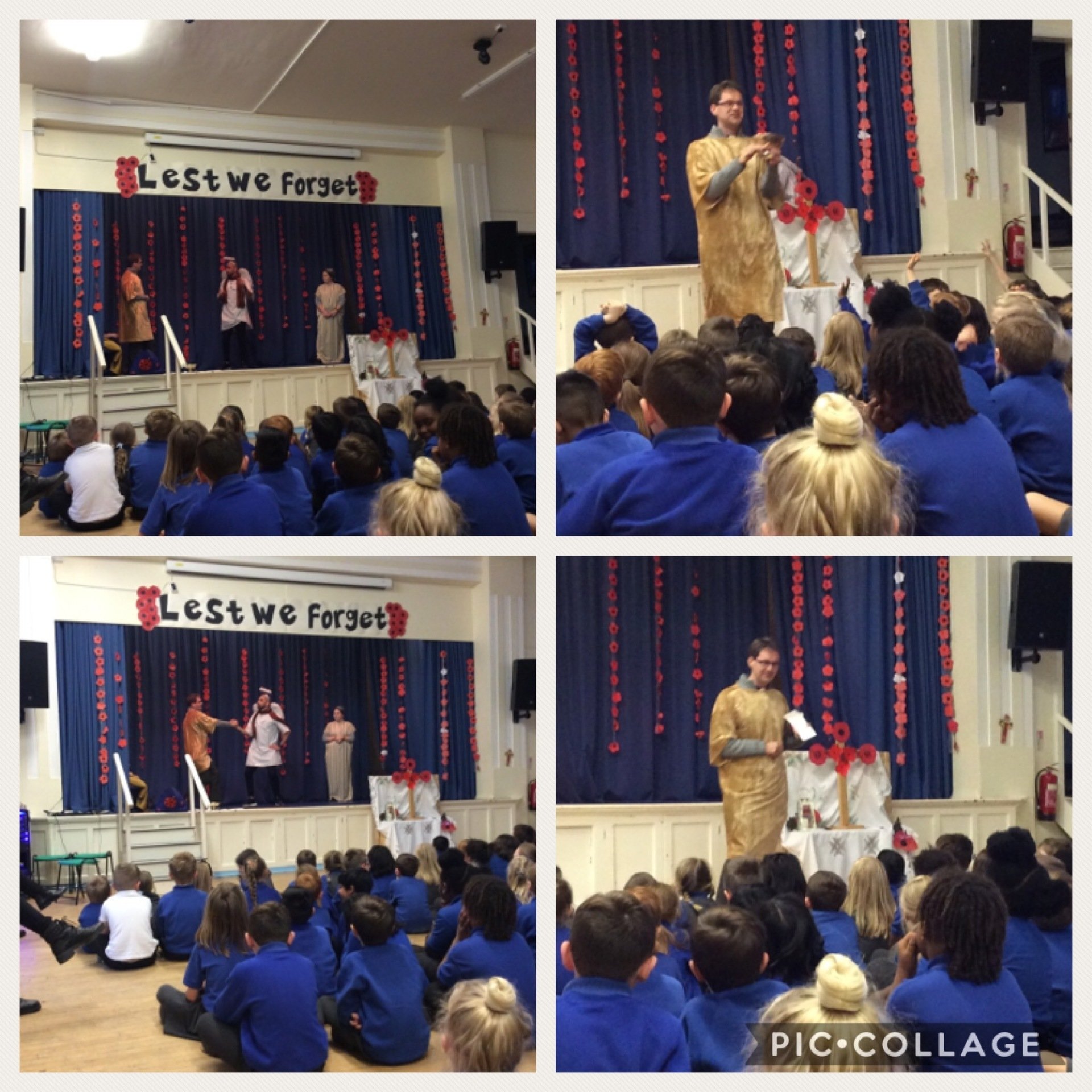 0 comments
No one commented yet.
R.E and the Catholic Life of the school.
Coming soon...