The views of a teacher on our Gift Day-January 2019
One of our children gives his views on the Gift Day!
January 2019- Here, one of our pupils evaluates their GIFT day at St Bernard's.
Learning community GIFT team day. January 2019.The GIFT team leaders gathered at St Bernard's gathered to work, learn and have fun together. The children planned and delivered a liturgy.
RE
admin on: RE
The Y6 GIFT team members planned and led the Collective Worship in Year Sux today. They began by asking the children to write prayers on love heart and put them in the basket by the altar. After the Gospel reading they then asked the children to paint their hands and print it onto paper and they created a circle around the altar. This shows the children that they are all individual but equally special to God. The children commented how peaceful and reverent they felt throughout the Collective Worship and enjoyed the opportunity to join as a class to worship together.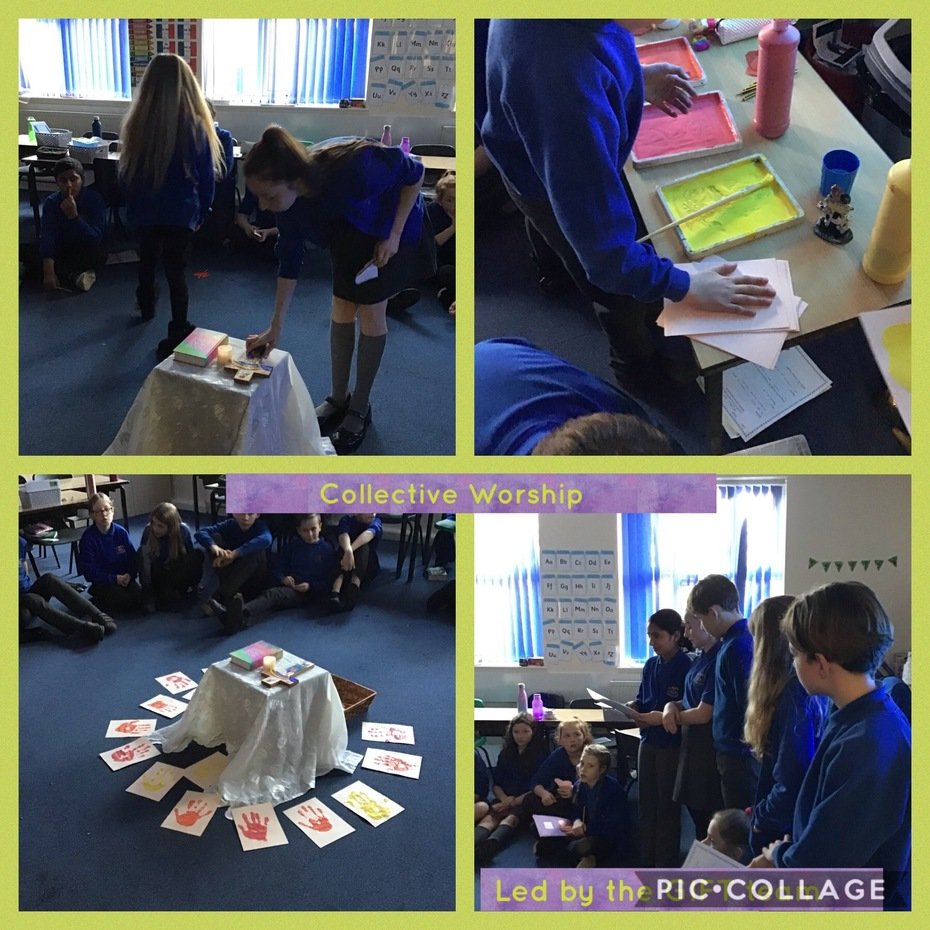 ---
R.E and the Catholic Life of the school.
Coming soon...