Today Year Six performed their gymnastic routine. They have worked so hard each week.
Welcome to Year 6
admin on: Welcome to Year 6
Today the Year 6 Collective Worship was led by Grace O and Ashin. They used prayer beads for people to have some reflection time while they prayed.
These are the children's thoughts:
Sophie - I liked putting the beads in the bowl because it got everyone involved.
Amelia - when we all got a bead and said a prayer it was very special.
Brydie - enjoyed having quite prayer time
Izzy - I like the few minutes to remember our lost loved ones.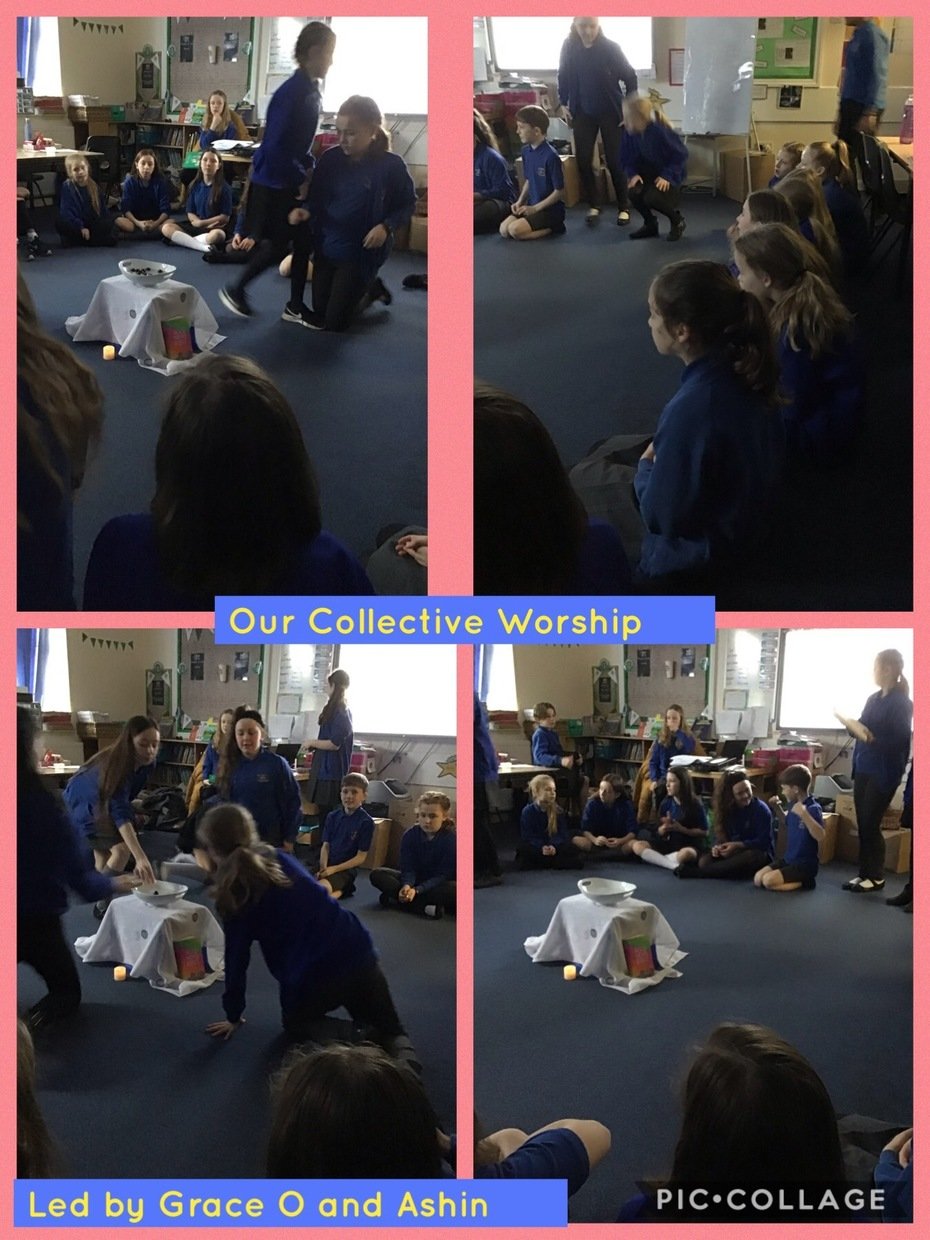 ---