Year 5
admin on: Year 5
Mr Pink currently for MEDTECH and has worked as a medical device consultant for 22 years, flying all around the world working in many different countries
He brought in a titanium hip, stethoscope and blood testing kit, as well as many 3D printed body parts such as spine, skull, liver, stomach and gall bladder.
Professor Swinscoe is a former professor of Radiotherapy and Oncology at the University of Sheffield. As a former consultant, turned professor, he brought a vast field of knowledge to our classroom and ensured that we all left with our questions answered!
Both of the speakers that we have had in over science week have been wonderful to listen too and have inspired a little more of a love for science in us all!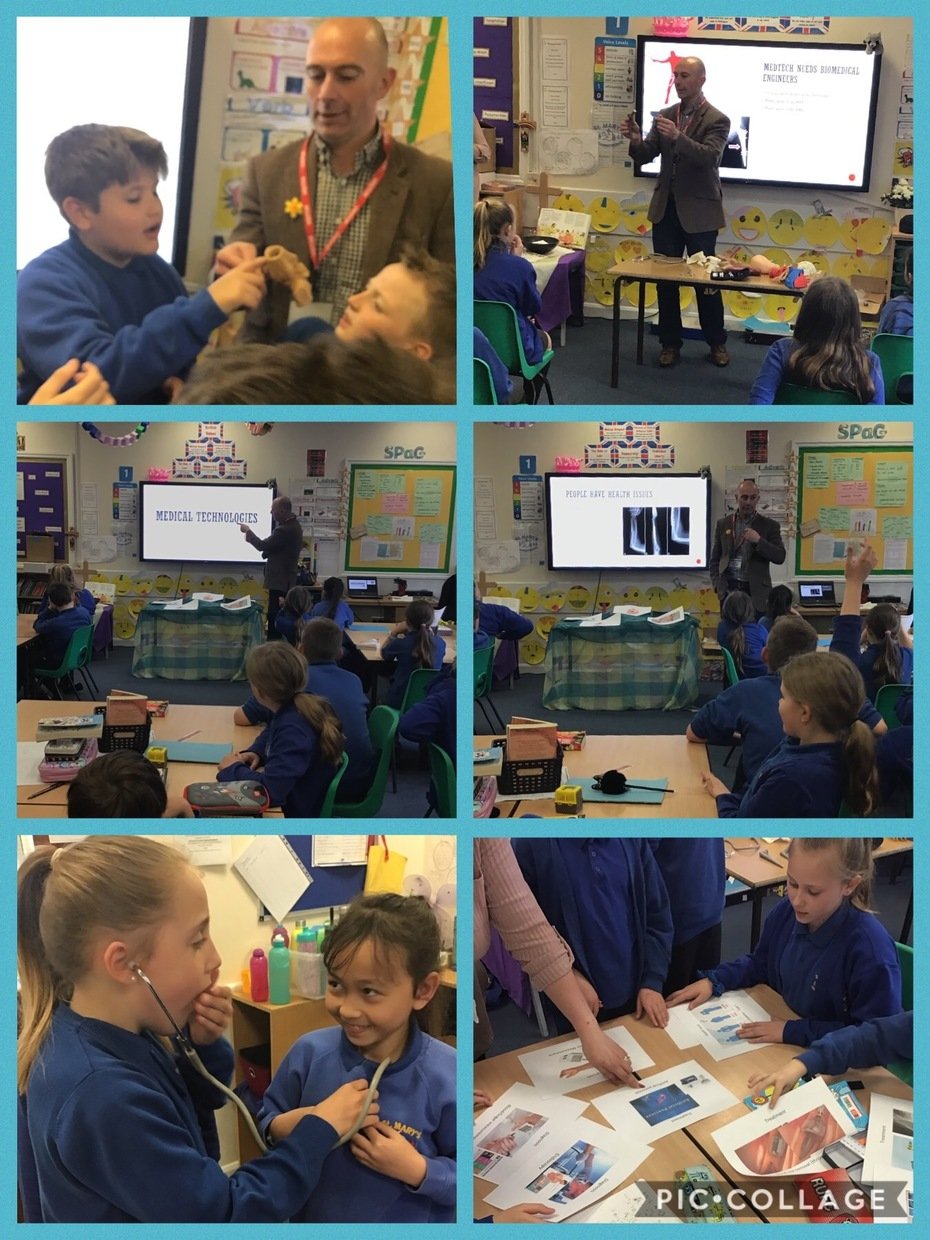 ---